World War II Experiences of
Bill Wills
written by: John Wills
July 2008
Flight Sergeant William (Bill) Wills
Contents
Introduction
Chapter 1: Early Years
Chapter 2: Military Training
Chapter 3: 1st Tour of duty, The Abyssinian Campaign, North Africa
Chapter 4: Pilot training
Chapter 5: 2nd Tour of duty, RAF Coastal Command, Mediterranean.
Chapter 6: 3rd Tour of duty, No 15 squadron, SAAF, Italy.
Chapter 7: Peacetime flying.
Appendix 1: Aircraft types flown by Bill Wills
Appendix 2: Selected entries for the flying Logbook.
Introduction
My memories of my father are few. He died on 7th November 1960, when I was just ten years old. My father was a good story teller and he loved to tell stories about his two passions, Sailing and Flying. He once took my mother sailing on Durban Bay before they were married and she managed to take a hit to the head with the boom. She never sailed again, but my father often talked about getting a small dinghy so that he could teach me to sail. His flying stories were mostly about flying Harvards after the war and how he buzzed up the bowling club at Montclair and "dive bombed" the farm of my uncle, Gwynn Taplin, escaping through an avenue of gum trees just feet above the ground.
In later years, I learned more about my father's life, particularly about his wartime experiences, from my grandparents. Then, when my grandmother died, she left me a photo album containing many photographs and newspaper cuttings of his war years together with his wartime flying logbooks. These have formed the basis of this essay. Wherever possible I have corroborated dates and places with historical references. I have included several of the more interesting photographs in the essay and in Appendix 2 I have provided a link to photographic copies of many of his logbook entries. I have also listed the various aircraft types that Bill flew in a separate Appendix.
Chapter 1
Early Years
My father, William (Bill) Robert Wills, was born in Grantham, England on 17th April 1919. He was the eldest son of Gordon and Muriel Wills, my grandparents. Gordon Wills had been a Machine Gunner on the Western Front and had returned to England in 1917 after being quite badly gassed. Following several months convalescence, he was made a Machine Gun Instructor at the Grantham Training Centre where he lived in the military lodgings with Muriel and their two children Edith and Bill. He continued to suffer from health problems and once the war was over, he followed his doctors advice and made plans to immigrate to South Africa.
The family sailed for Durban in early 1920. It seems likely that they had made prior arrangements to purchase a farm, because on arrival they immediately took up residence on a farm in Westville, just outside Durban. They farmed Rabbits and Pigs as well as planting corn, tomatoes and other vegetables as well as carnations. But farming in Westville proved difficult. They reported severe droughts in letters home to England. By 1922, Gordon realised that the farm was unlikely to turn a profit and when he was offered a partnership in a law firm in Durban, he decided to take up law again; the profession for which he had originally qualified in England. The man he teamed up with was Mr Brett and the law firm became known as Brett and Wills.
While Gordon worked in the city, the children seemed to enjoy a healthy and carefree life in the country. In a letter to his brother Jack, dated 23 March 1923, he explains:
"Billy and Edith are strong healthy and noisy. They are both big for their ages and when put beside town children they look more like young elephants than anything. They are both doing a few lessons at home but we are not trying to teach them very much. They are both very active minded and neither of us think that any useful purpose can be served by putting them to school too soon. Edith is amazingly quick and wants keeping back rather than pushing on. Bill is not so quick but I think more determined and more thorough. He never forgets a thing." And sister Susan, who was now one year old "grows apace and walks very well"
I have a recollection that my Grandmother told me that Edith died from Diphtheria when she was 10 years old, which puts the year of her death as 1926. This must have been a tragedy for my father, who by all accounts, was very fond of his big sister. It was soon after this that the family moved to Durban and bought their home "Penryn" at 60A South Ridge Road. The family continued to expand with Pamela, born in 1928, and Peter, born 1930.
Bill attended Cordwalles, the preparatory school for Michaelhouse which is a prestigious private boarding school in the Natal Midlands. However, because of the financial drain on the family, he was taken out of Cordwalles and sent to Durban High School (DHS) in 1932. Gordon explained that he simply could not afford to spend £10 per month for each of his 4 children.
At DHS Bill worked hard at his school work. According to his reports he was "slow but hard-working and always trying" He did well at sports being a good swimmer and long distance runner. Pam, his sister, described Bill as being a bit of "a wild one." He matriculated in 1937 and went to Rhodes University to study Pharmacy. He failed his first year because, according to his sister Susan, he just didn't work and played bridge all the time. He repeated his first year in 1939 but, when war broke out, he quit university and joined the armed forces.
Chapter 2
Military training in SAAF
January – December 1940
Bill reported to the military base at Robert's Heights in Pretoria in January 1940 and began his military training. Bill's father had been a machine gunner in the 1st World War and I am sure that this influenced him to sign up as an air gunner for the SAAF. His application was successful and after completing six months basic training he was assigned to No.1 Bombing and Gunnery School, East London. But it wasn't until he went to Youngsfield in Capetown in November 1940 that he began flying. His air gunner training was carried out in antiquated single engine biplanes; the Hind and the Wapiti. After eight and a half hours of in-flight air gunnery training he was assessed as "exceptional" and recommended for further training as an observer.
The Wapiti was called the "What a pity" by airmen who knew it. She was described as an ageing, awkward, dangerous crate. The SAAF and other Commonwealth countries received these hand-me-down biplanes in 1936 to enable them to embark on some semblance of military exercises and training.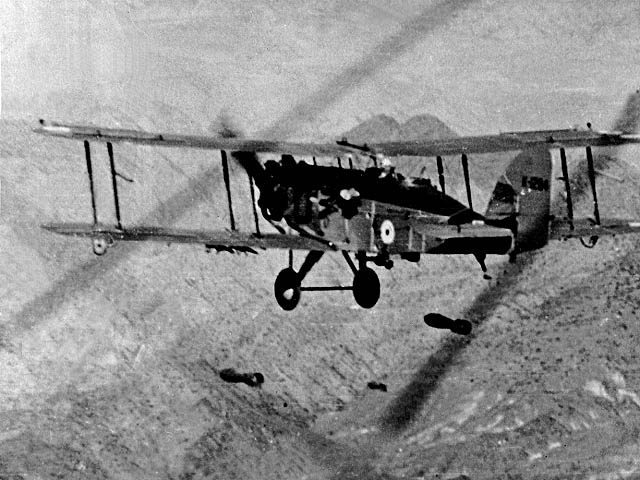 Illustration 1: The "What a Pity" Wapiti photographed dropping bombs in the desert
Despite the recommendation for further training, this did not happen and Bill was soon on his way to East Africa, leaving Waterkloof Air Base on 20th December 1940. He flew to Nairobi on a JU 52 transport plane. He spent Christmas Day at Nairobi Airport before joining No.12 Squadron of JU 86 bombers at the base at Nanuki, Kenya. The JU 86 bombers had originally been civil aircraft in South African Airways, but had been converted to bombers in 1939. They were German made but equipped with Pratt and Whitney engines.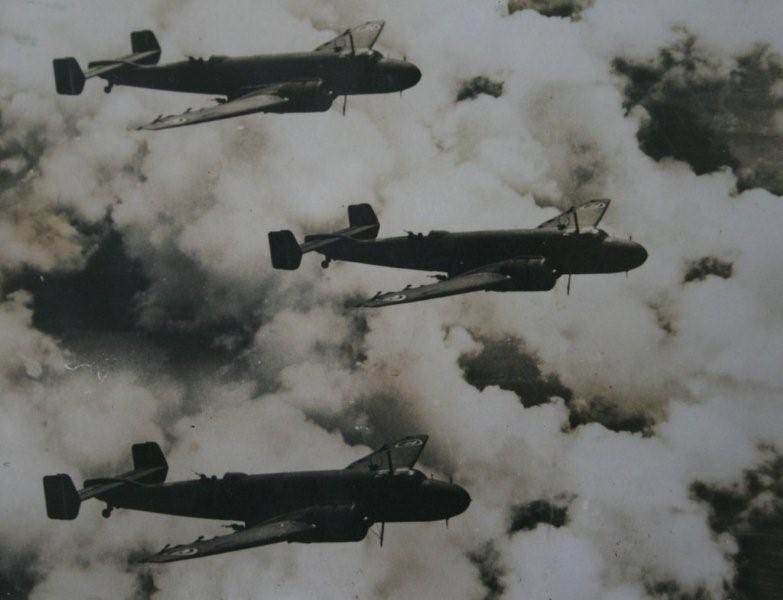 Illustration 2: JU 86 bombers of SAAF
Chapter 3
1st Tour of Duty: The Abyssinian Campaign
(February 1941 to October 1941)
South Africa had declared war against Italy in June 1940. By the end of 1940, about 30,000 South Africans were deployed in East Africa under the overall command of Lt-Gen Alan Cunningham. The Abyssinian campaign began in February 1941 and was aimed at defeating the Italian Army in Abyssinia. The 1st SA Brigade was part of the Allied army that advanced northwards from Kenya through southern Ethiopia, leading to the capture of the capital, Addis Ababa on 6th April 1941 . Immediately after capturing Addis Ababa, Cunningham sent a force under Brigadier Dan Pienaar, comprising 1st South African Brigade and Campbell's Scouts (Ethiopian irregulars led by a British officer), to continue the northward advance and link up with the Allied forces advancing from the north. On 20th April, after a rough battle, Pienaar's force captured Dese on the main road north from Addis Ababa to Asmara. Brig Pienaar and his forces did meet up with the Allied forces under General Mayne on 11th May. Their combined forces attacked the main Italian army that was in a defensive position near Amba Alagi under command of The Duke of Aosta. After severe fighting The Duke finally surrendered on 18th May. The Italians had fought bravely and received full military honours. Although the main Italian army had surrendered on 18th May, a smaller Italian force under General Guglielmo Nasi, continued to hold out at Gondar, capital of the north-western province of Abyssinia. While the Italian Air Force in East Africa had been worn down quickly by a lop-sided war of attrition, the Italian pilots at Gondar held on to the bitter end. The last Italian aircraft of the campaign was shot down on 24th October only a month before General Nasi and 23,500 men finally surrendered signalling the end of the Abyssinian campaign.
Amidst setbacks in other operational areas, the Abyssinian Campaign was the first large Allied success of the war. For Smuts and the UDF (Union Defence Force), it was also a noteworthy triumph, with the UDF playing the biggest role in the Allied victory. The Italians lost about 170,000 soldiers and vast amounts of military material. The South African Army lost only 73 killed in action and 197 injured. The SAAF flew 6,517 sorties, destroyed 71 Italian aircraft in the air and many more on the ground, and lost only 79 airmen killed and five reported missing.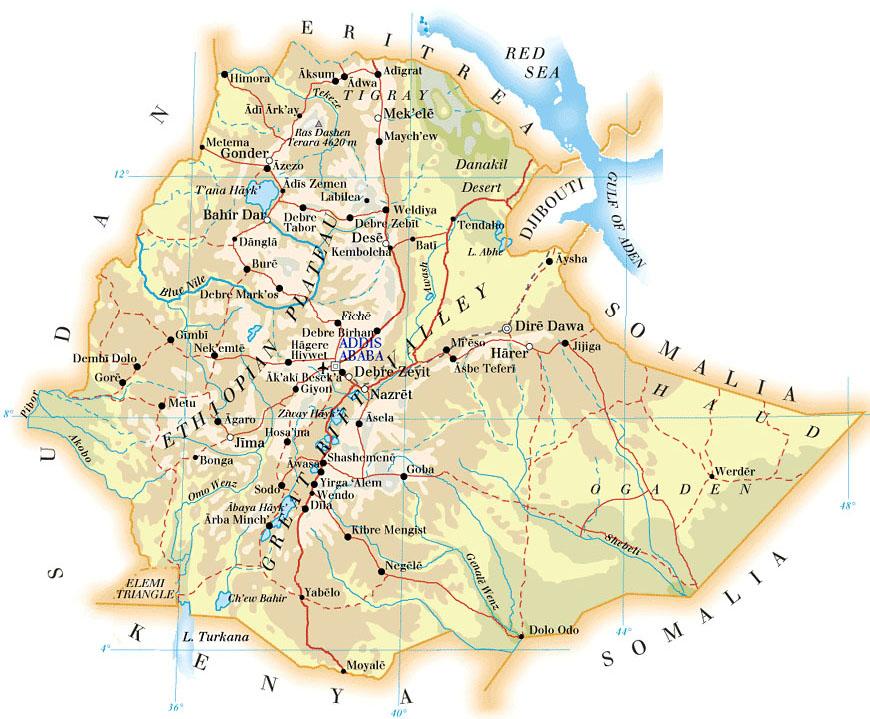 Illustration 3: Theatre of operations
Flt Sgt Bill Wills had arrived in Kenya only weeks before the Allied advance into Abyssinia began. The advance was closely supported by aircraft from the SAAF including No.12 Squadron. Bill was soon in action as an air gunner in bombing raids carried out by the squadron as the Italians retreated. On 17th March he flew with Cpt Rhaubenheimer on a bombing raid attacking the Italian military base near Jijiga. On 27th and 30th March he flew with Lt Rosslee and bombed trains at Diredawa and in a siding near the Awash River. On April 4th he took part in a bombing raid on Addis Ababa aerodrome, destroying the hangers. Addis Ababa was in fact liberated two days later, on 6th April 1941. Bill was in action on this very day, attacking military transport at Dese where he claimed a direct hit on military transport vehicles. They were attacked by a Fiat CR42 Italian fighter plane, which is shown in the photograph below.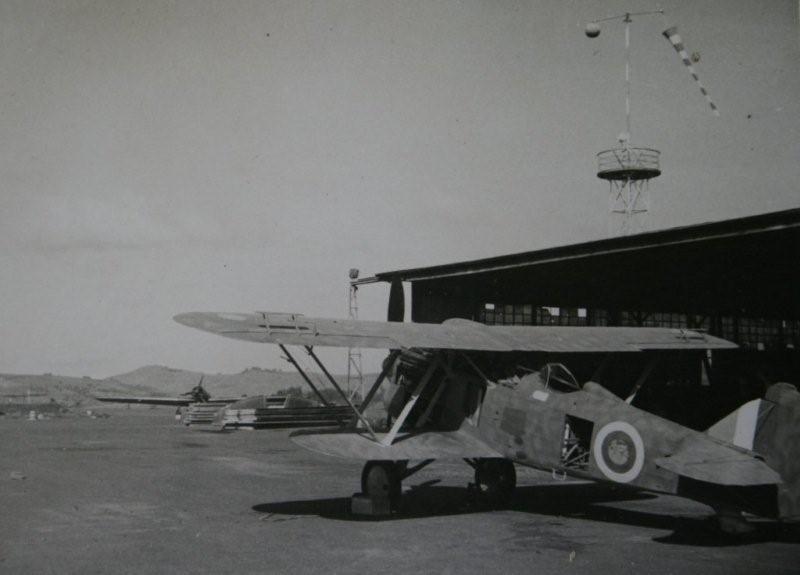 Illustration 4: A Fiat CR 32 single seater fighter. Captured on Addis Ababa aerodrome.
On 17th April he flew with Lt Dyson from Jijiga to Addis Ababa where they stopped overnight before continuing on to drop pamphlets to the natives around Della in the South of Abyssinia. They returned to Jijiga which was the temporary base for No 12 Squadron at this time. On the 20th April, the very day that the South African troops captured the town of Dese, Bill flew with Cpt Rademan and attacked a retreating Italian military convoy on the Asmara Road north of Dese. His next sortie was a bombing raid on Debra Tabor, an Italian stronghold on the road to Gondar. On 2nd and 3rd May he flew with Capt Palmer from Addis Ababa to Roseires in Sudan to transport 6 EOTA staff back to Addis Ababa.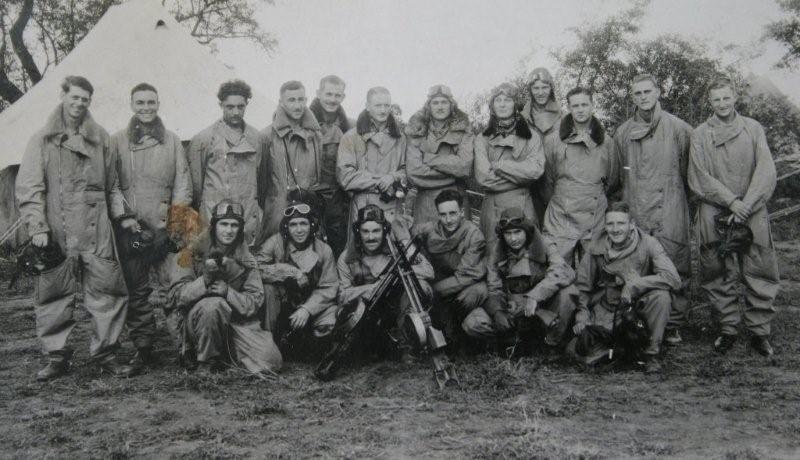 Illustration 5: No. 16 Squadron Air Gunners
Back Row: M. Butcher, E. Moys, D. Naude, L. Hellman, J. Hawkey, H. Pienaar, C. Bucholz, E. Scherer, C. Lurre, G. Beukes, W. Wills, T. Timoney. Front Row: G. Jefferys, S. Fox, D. Hanrahan, H. Mulhoeland, E. Harris, D. Main
At the beginning of May, a new squadron, No 16 Squadron, had been formed from the last remaining eight JU 86's of No. 12 Squadron and were based in Addis Ababa. The newly formed squadron was thrust into action almost immediately during the advance of the South African forces toward the strategic town of Jima in the south west of Abyssinia. Bombing raids were often affected by mechanical failures on these overworked JU86's. As an example bombing raids in which Bill took part on 10th and 11th May were both aborted due to, engine problems and faulty electrics, respectively. On this latter raid Bill reported that he was nonetheless able to machine gun military transports on the road from Jima. On 17th May, he flew with Cpt Palmer, in JU86 No. 658, on a bombing raid to Jima but the aircraft was hit by ack-ack before reaching the target. The rudder controls were severed but the damaged plane landed back at Addis Abba. Bill was very busy during this latter part of May. He flew 10 sorties from 19th May until 31st May attacking military targets in the Jima area. On 20th he reported direct hits on military transport near Soddu as well as machine gunning an ack-ack post and dropping pamphlets to the people at Soddu. On 23rd he flew with Lt Dyson on JU 86 No. 655 and claimed direct hits on a building at Abulti. They attacked enemy camps on the Omo River on the next two days. On the 26th he flew with Capt Mossop on JU 86 No 642 on a raid on the Omo River camp and were attacked by a Fiat CR fighter. He reported two bullet holes in the "dustbin" (rear gun turret). On May 28th delayed action bombs were dropped on Jima. Direct hits were claimed. Bill logged 46 hours flying during the single month of May, a testament to the effort that No 16 Squadron was providing .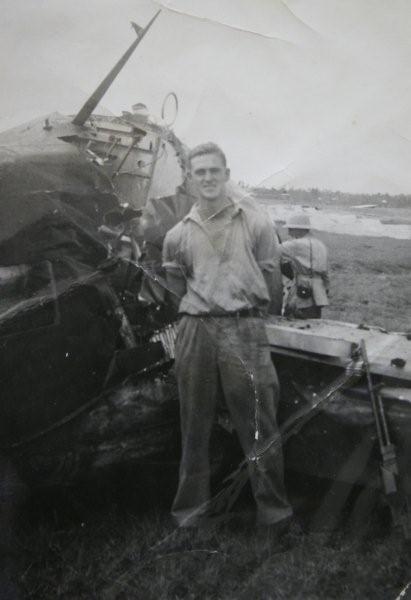 Illustration 6: "My crashed Martin Maryland". Addis Ababa aerodrome.
Although Bill usually flew in the JU 88 bombers, he also crewed in the Martin Maryland twin engine bomber, flying three reconnaissance missions on this type of aircraft on 9th, 19th and 27th May 1941. I found no record in his logbook of his having crash landed on any of these flights, but in his photograph album he clearly labelled the above photograph: "MY CRASHED MARTIN MARYLAND". My childhood recollection is that Bill always talked as having crash landed twice during the war which would support the view that he did crash in the Maryland. His machine gun is shown to his left.
Bombing raids in the area of Jima continued in June. On 2nd June, delay action bombs were dropped on Lechunti and Bill machine gunned military transports and buildings, claiming direct hits. On 4th and 5th June, they bombed enemy concentrations near Baco and on 8th June they returned to the Lechunti-Jima road but failed to drop their bombs because of poor visibility. From 9th June to 15th June No. 16 Squadron carried out four raids on the town of Bedella. The Italian Brigade Headquarters at Bedella was bombed with a direct hit claimed and a bridge at Bedella was bombed on three successive raids. On the last raid they claimed a direct hit on the bridge. On one of these raids he flew with Capt Abbott on the ill fated JU 86 No. 641 pictured below after it had crash landed at Algato in July 1941. It is interesting that on each of these sorties Bill claimed machine gunning military transports. I can only assume that during these raids, the pilot took the lumbering JU 86's down to low level so that Bill and the other gunners could shoot up targets on the ground.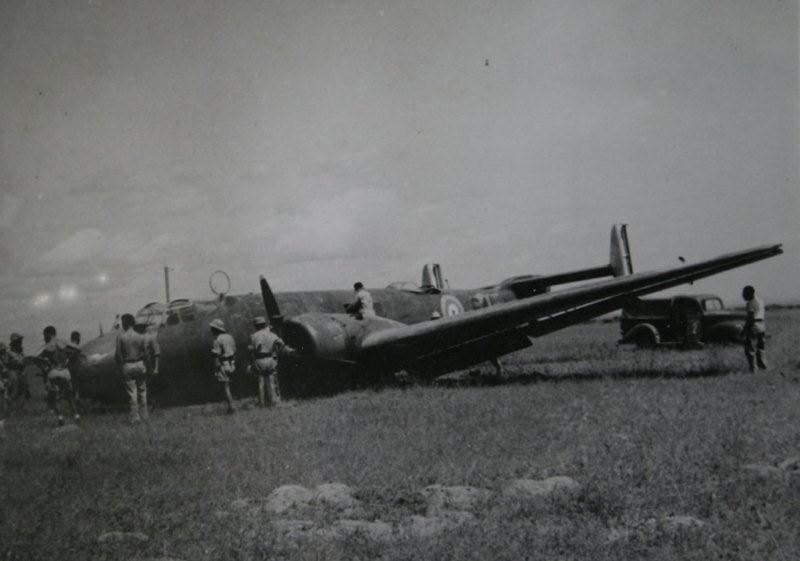 Illustration 7: JU86 No. 641 crashed near Algato Lake
Meanwhile many of the Italian troops at Jima began to desert and disappeared into the mountains. Those remaining finally surrendered on 21st June. No 16 Squadron refocussed on other targets, bombing a number of Italian held towns in western Abyssinia. No. 16 Squadron attacked Ghimbi on 18th and 25th June, Tuledo on 28th June and Dembidollo on 1st July. Weather condition were reported as very bad on this last raid and there was a two week period where Bill did not fly. In early July No.16 Squadron moved from their base at Addis Ababa to Alomata about 150 miles east of Gondar near Weldiya. They were located in the barren countryside with only tents for accommodation.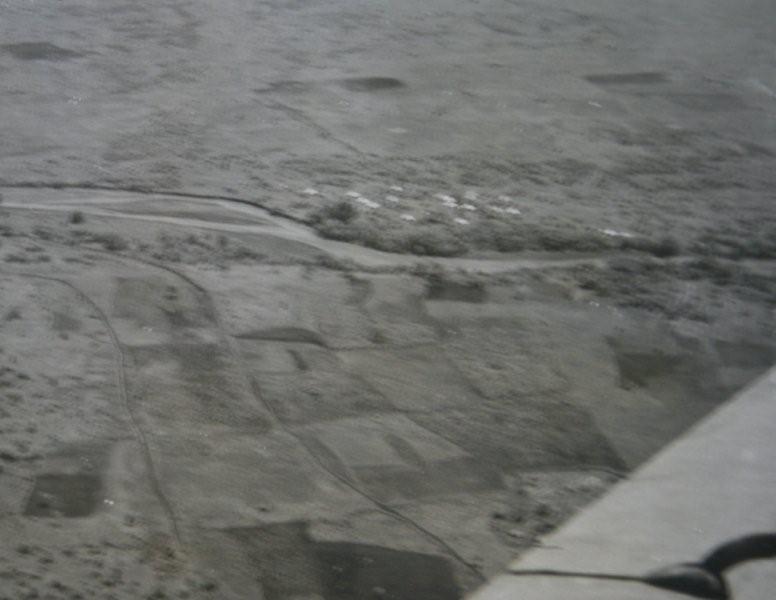 Illustration 8: The Camp at Alamata. Runway just behind the tents.
In mid July they renewed there attacks on Gondar, where the last remaining Italian force in Abyssinia was holding out. On 14th July Bill was crew on JU86 No. 643, piloted by Lt Abbott, that bombed the airport at Gondar. After achieving a direct hit on the hangers, the plane was hit by heavy ack-ack and machine gun fire. The port engine was hit and they were forced to crash land some 15 miles from Gondar behind enemy lines. On Bill's return to Durban at the end of his tour of duty his story, quoted below, was widely reported in the local press.
It was Flight Sergeant Wills of Durban who told of the bomber that was shot down. "It was in July" he said.
"We went over toward Gondar, to bomb the aerodrome that was a few miles from the town at a place called Azozo. We were first to arrive and dropped our bombs, after which we went down to machine-gun the hangars and anything else we could see. We found the A.A. Fire pretty fierce and it was then that we were hit in the engine. I don't know what was wrong but we could not maintain our height. So off we went to get as far away as possible.
"Some seven miles away we saw a bare, smooth looking patch in the middle of a ploughed land and managed to get down on it safely enough. We grabbed the machine guns and made a dash for some bush nearby, where we could see a village, but patriots came out and told us to run like hell as the Italians were about.
"We did. But unfortunately the Italians were between us and Debra Tabor, for which we had to make. And so we had to retreat and keep hidden until night. Then we set off again to walk the 150 miles. All that night the six of us (two officers and four gunners) walked, and as things seemed clear we kept walking next day as well. We had rescued a certain amount of food from the machine, but we were more than glad when we bumped into a bunch of patriot troops, with Imperial Officers, who gave us a good feed and some clothing as well. We spent a week with them and then our squadron got a truck up for us."
It seems that Bill was none the worse for wear as, on his return to No.16 Squadron, he was back flying immediately. On 31st July he flew with Lt Abbott on a reconnaissance mission over Sardo searching for an Italian Savoia 82 bomber believed to have done a forced landing in the area. During August he flew on six raids against Gondar where the Italians continued to fight doggedly until their final surrender in October 1941.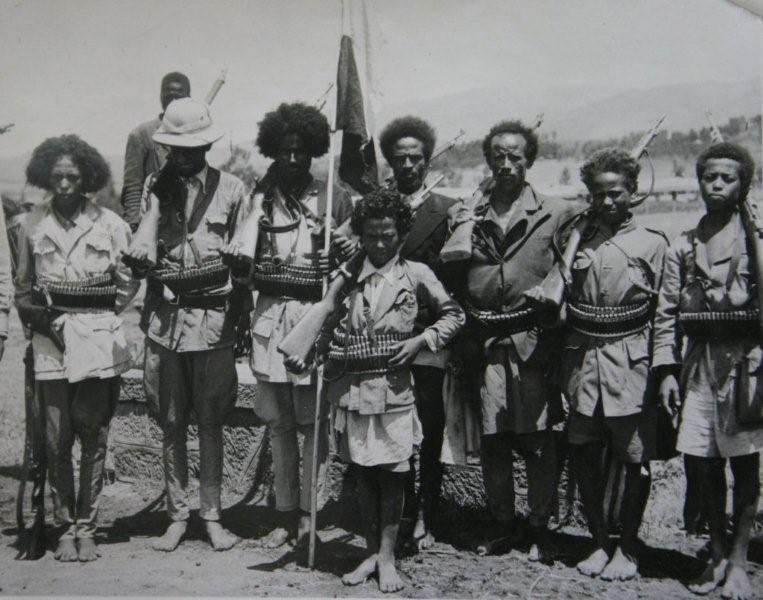 Illustration 9: Abyssinian Patriot troops
Flt Sgt Wills completed his first tour as a gunner at the end of September, having flown 42 sorties during the Abyssinian Campaign. He flew with many different pilots and many different aircraft. His father claimed that he flew so many sorties because he was healthy and never got sick from the malaria. It took 9 weeks to make the trip back to Nairobi, where he arrived on 1st December, 1941. He arrived back in Durban for his home leave in the middle of December 1941.
Chapter 4
SAAF: Pilot Training
January 1942 to April 1943
In a letter written by his father, Gordon Wills, "He (Bill) was offered a Commission as an Air Gunner but said he wanted to be a pilot and make his own mistakes for the future!" In early 1942, Bill volunteered for pilot training and reported to No 75 AS (Air School) at Lyttelton near Pretoria where he received classroom training in flight, navigation, wireless operation, dinghy drill and much else.
On 15th August 1942 he was transferred to No 2 A.S. Randfontein where he began his flying training on the famous de Havilland "Tiger Moth" biplane. He did his first solo flight on 4th September. The course, which included qualifying in spins, forced landing and aerobatics, ended on 7th November 1942. He had completed 72 hours flying including 31 hours solo. Thereafter Bill was sent to No 22 A.S., based at Vereeniging, where he trained on the Hawker Hart and Hawker Audax, both single engine biplanes. He completed his training having flown a total of 200 hours, half of which was solo. Bill received his Wings from Commander Napier at Vereeniging on 16th April 1943.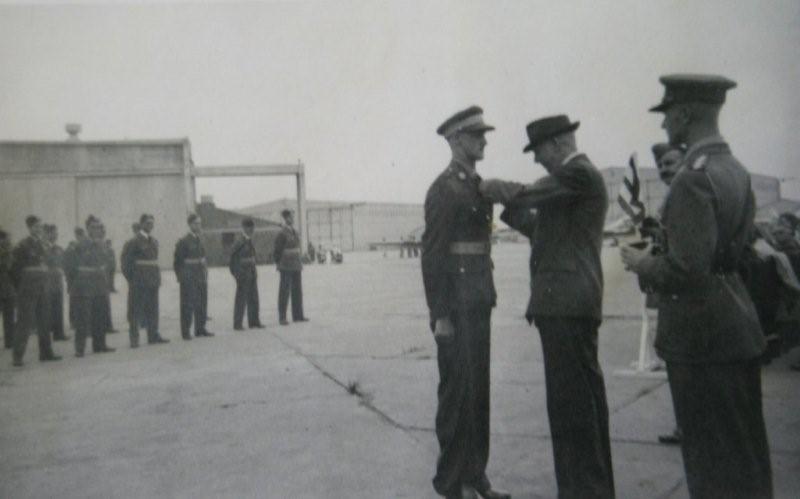 Illustration 10: Bill receives his "wings" 16th April 1943
Two days later he reported to No 24 AS at Nigel where he began conversion to twin engined aircraft. He flew the Oxford trainer which was affectionately called the "Oxbox" by the many pilots who trained in her. He qualified for twin engine aircraft in May 1943 after 25 hours flying time. Thereafter a navigation course flying the Avro Anson.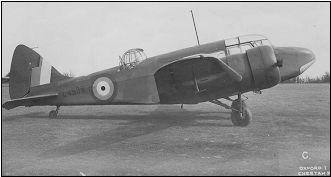 Illustration 11: Airspeed Oxford Trainer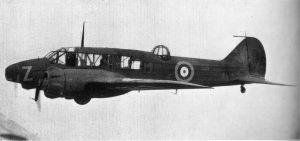 Illustration 12: The Avro Anson nicknamed "Faithful Annie"
Chapter 5
2nd Tour of Duty: RAF Coastal Command, Mediterranean
September 1943 – September 1944
Palestine 12th Sept – 31st Dec 1943
Lieutenant Bill Wills returned to active duty on 10th September 1943. His record of service, written on the back page of the Flying Log, records that he spent most of the first two and half months with 1 ME ARC in Palestine based in Jerusalem. He also visited other RAF bases at Kasfereet, Egypt and Beirut, Lebanon. According to his logbook he was not piloting his own aeroplane during this period. But rather than sit idle, Bill volunteered as "kicker out" dropping supplies to the beleaguered British and their recently acquired allies, the Italians, who were defending the Greek islands of Kos and Leros. These islands lie close to the Turkish coast and were within range of RAF bases in Palestine and Lebanon. The fighting on these islands in October 1943 was very intense and casualties were high on both sides. The Germans made extensive use of paratroopers and thereby incurred high casualty rates.
Egypt 1st Jan 1944 – 31st Mar 1944
On New Years day he reported to No 75 OTU. at RAF base Gianaclis, Egypt, some 40 miles south-west of Alexandria. He trained with "D" Flight flying twin engined bombers. These were the somewhat outdated Blenheim V and the newer, faster, American built, Baltimore. On completion of 60 hours of training he emerged with an "Above Average" Flying Assessment. He had 2 weeks of leave at the end of March. He travelled up to Alexandria and Cairo. Apparently while walking down a street in Cairo he recognised his cousin, Leonard Wills, whom he had never previously met, simply by the family resemblance.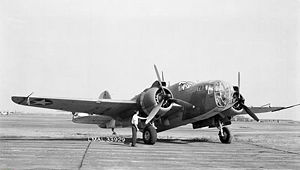 Illustration 13: Baltimore
Algeria 1st April 1944 to 2nd July 1944
After his leave he flew as copilot in a DC 3 transport plane to Algiers to join up with the RAF Coastal Command unit called 1578 Calibration Flight which was equipped with Baltimore aircraft. According to his father; "Bill had volunteered to join Coastal Command (RAF) because postings from the Pilot Pool were too slow. He did a tour of duty with Coastal Command which included calibration flights from Corsica in preparation for the invasion of France." These calibration flights were to calibrate and test homing and direction finding radar. A typical entry in his log book for a calibration flight read during this time read: "AMES 14024 , 388 and 895". These numbers refer to different radar types. In addition, he was often called upon to transport passengers between various RAF bases. He often flew two and three missions on a single day. For example on 23 May 1944 he flew with his 3 man crew to deliver 2 passengers from Reghaia to Senia, near Oran in Algeria, (1.15 hour flight), then Calibration ( .30 hours) and finally Calibration (2.05 hours). Bill flew approximately 50 hours with 1578 Calibration Flight.
Borgo, Italy 2nd July to 7th September 1944
At the beginning of July, Bill was transferred once again to another RAF Coastal Command Unit referred to as MACAF (Mediterranean Allied Coastal Air Force). The work seems to have been rather similar to that which he had been doing with 1578 Calibration Flight. He was flying the Baltimore again and did calibration flights and transport between bases. The main base for MACAF was at Borgo near Taranto on the heel of Italy, but he flew extensively around southern Italy as far up the coasts as Naples on the west coast and Ancona on the east coast as well as Tunisia and Algeria. Bill flew a total of 123 hours as a pilot with MACAF. In total he had racked up 176 hours flying and had flown 102 operational sorties with RAF Coastal Command in 5 months.
Chapter 6
3rd Tour of Duty: SAAF No 15 Squadron
13th September 1944 to 17th April 1945
According to his father, he asked to be transferred back to the SAAF when his Tour with Coastal Command ended. He got his wish. On 13th September, without any leave, or rest from operations, Lt Bill Wills joined the well know SAAF No.15 Squadron, equipped with the Baltimore V light bomber, at Falconara, on the Adriatic coast of Italy. The squadron had achieved a reputation for hard work with the nickname "Aegean Pirates" in recognition of their aerial buccaneer spirit in carrying out dangerous attacks on the islands of the Aegean that were under enemy control. At Falconara , No.15 Squadron SAAF shared the airfield with No 454 Squadron RAAF.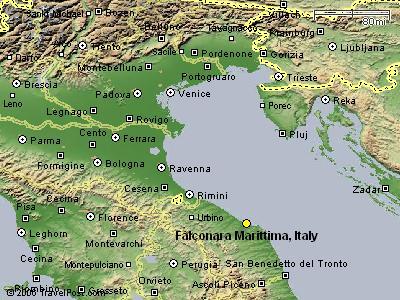 Illustration 14: No 15 Squadron area of operations, 1944/5
Falconara was about 40 kms south of the eastern end of the German defensive line. This line, referred to as the Gothic Line, extended from Fano on the Adriatic to Florence and Pisa on the Ligurian Sea. The Allied Offensive codenamed Operation Olive began on 25th August 1944 with an advance on the German Line at Fano. The Germans were taken by surprise and fell back toward Coriano where the Allies were temporarily held. After a paralysing bombardment from 700 artillery pieces and bombers, the Allied forces launched their attack on 12th September. The Coriano positions were finally taken on 14th September. But because of heavy rains, the Allied advance was slowed and the Germans were able to reorganise and reinforce their positions on the Marano river. But the advance did resume and on 21st September the strategic town of Rimini fell to the Allies.
On 17th, 18th and 19th September, No. 15 Squadron flew several sorties in support of the Allied advance on Rimini. Bill recorded bombing gun emplacements in and around Rimini on each of these sorties. The Allied army continued the advance along the coast reaching the Fiumicino River on 29th September. Bill flew almost every day, weather permitting. Targets were Railway Maintenance workshops at Forli, a road bridge over the river Savo at Castelione (twice) and gun positions north of Sala, all located behind the enemy line.
Meanwhile, the deteriorating weather slowed and then stopped the Allied advance. But the work of No.15 Squadron continued through October with bombing attacks on enemy positions at Gambettola and Bertinoro, whenever the weather permitted. By the end of October Bill had flown 13 sorties and logged 50 hours of flying. During November, while the ground forces were stalemated with the winter weather, the squadron remained active. Bill flew 13 operations in November and another 9 in December 1944. Targets were mostly along or behind the German line and included raids on German positions in Yugoslavia. He makes frequent reference to the heavy A.A. Fire. On 10th December they raided the gun positions at Castel Bolognese, which was a key defensive position for the Germans. Located about 40 km south east of the industrial centre at Bologna, the remnants of the 13th century castle commanded a strategic high point guarding the approaches to Bologna. It was heavily defended and Bill reported "Heavy A.A. 4 holes"
The winter weather in these parts is well know for its inclemency. Conditions at the airfield were abysmal. A member of 454 Squadron described the airfield facilities as " a group of tents nestling on the camouflaged confines of an orchard with messes and quarters connected by duck boards. Mud squelched over the tops of our rubber boots if we happened to stray off the well marked tracks." Several missions were aborted because of bad weather. As an example, of their mission on New Years Eve, he notes: "Abortive Sortie on Marshalling Yards at Conegliano-Target covered by 10/10 cloud. AA on crossing coast on return" During early January 1945 the focus of the bombing raids moved further north to Castelfranco and Conegliano. The targets were marshalling yards. The return flights lasted two hours and Bill reported "heavy A.A." and "intense cold." These daylight raids were long and arduous and must have been very stressful on the crews.
A decision had been taken to convert the Baltimore squadrons at Cesanatico from daylight bombers to night intruders. From 15th January until 19th February 1945, Bill practised night flying. He logged 14 hours night flying including one 2 hour cross country night flight. His first night bombing raid on 23rd February was on the industrial town of Lagosanta, using radar for targeting. During March and early April Bill flew 11 night bombing sorties. These night missions usually involved bombing by radar. Targets were; marshalling yard at Rovigo (direct hit reported), marshalling yards at Carsarsa, military transports at Montefalcone and the ferry terminal over the River Po. There were also several armed reconnaissance flights carried out along the front. These night missions were difficult and dangerous. Bill reported on different occasions; engine failures and heavy AA fire.
An interesting incident occurred on 20th March while Bill was returning from a night bombing raid on Carsarsa when they encountered heavy ack-ack from Allied troops. They switched on their navigation lights but the A.A. only increased. This "friendly fire" resulted in some hits to the aircraft as he reported: "1 rudder control cable severed-IFF rendered useless". Fortunately he was able to fly the plane back to base and land safely.
Jack Shipway of 454 RAAF squadron, that flew from the same base as No. 15 Squadron, reported: "It was quite an experience converting from close support bombing with a six aircraft formation to low level flying on one's own at night. We were supposed to be 500 ft above the highest local ground point but we flew lower than that when we could see to do so. At first we liked plenty of moon but soon found out that it wasn't a good thing to have a bright moon behind us when there were trigger happy German light ack ack gunners just waiting for one of us to appear. Peter navigated by stop watch and on a pre-planned course. Bradley meanwhile, kept us clear of obstacles and the gunners (upper turret and lower hatch) shot 'em up whenever a chance presented itself."
It is interesting that on many of the sorties with No 15 squadron , Bill flew with the same crew. I noted that his 3 man crew of F/O Baker, Sgt Carlisle and Sgt Holloway flew the most missions with him. He also flew quite often with Lt Good, Lt Robinson, Lt Holmner and Sgt Joyce. Sadly Lt Ralph Good is reported as being killed in action on 18th April 1945, the day after Bill left the squadron. I do remember as a young boy my father receiving Christmas cards from some of his old crew members. Perhaps some of these people were the ones that sent them.
Lt Bill Wills flew his last sortie with No.15 Squadron on April 7th 1944, the day before the final Allied offensive in North Italy began. Bologna, the focus of many of Bill's raids, fell on 21st April and the remaining German Forces in Italy surrendered five days later. Bill was exhausted and a nervous wreck. His commanding officer Lt Col W.J. Clark refused to allow him to carry on saying his nerves were too far gone. He had completed 3 tours of duty in North Africa and Italy, completing 193 sorties. He survived two crash landings but sustained no serious injuries although he lost the tip of his third finger on his left hand to a stray bullet or piece of shrapnel.
The following table summarises his service during the Second World War.
| Operational Unit | Role | Dates | Hours flown | Operational Sorties |
| --- | --- | --- | --- | --- |
| SAAF No 12 and No 16 bomber Squadrons | Air Gunner | 26th Dec 1940 to 17th Apr 1942 | 167 | 42 |
| SAAF Pilot Training | Pilot in training. (single and multi engine) | 18th Aug 1942 to 13th Aug 1943 | 234 | 0 |
| RAF Training (No 75 O.T.U) | Pilot (multi engine) | 1st Jan 1944 to 14th Mar 1944 | 70 | 0 |
| RAF Coastal Command | Pilot | 1st Apr 1944 to 8th Sept 1944 | 176 | 102 |
| SAAF No 15 squadron | Pilot | 9th Sept 1944 to 17th Apr 1945 | 116 | 49 |
Chapter 7
Peacetime flying
Lt Bill Wills' final summary and sign off from No 15 squadron was on 16th April, 1945. It is not clear exactly when he returned to South Africa but his next entry in the flying logbook shows that he was back flying on 20th June 1945 at the No 27 Air School at Bloemfontein. He completed a conversion to fly the twin engine Lockheed Ventura on 26th June and continued flying with them until 20th July when his flying suddenly came to an end. It seems likely that with the war in Europe over, a lot of the flying schools were gearing down. I do not know how long Bill stayed in the Air Force, but I do know he returned to Durban and stayed with his parents for a while. His mother said that the war had taken a heavy toll on Bill and that he took a long time to fully recover from his nervous breakdown. Somewhere around 1947 he met my mother and they were married on 14th May 1949.
By this time he had decided to follow in his fathers footsteps and become a lawyer. I think there were a number of accelerated education programs available to returning military men and he availed himself of this opportunity. He apprenticed at his fathers law firm "Brett and Wills" and did qualify as a lawyer while there.
Apparently he never really took to the legal profession. His love of flying was still strong and in 1952 he joined the SRFO (Special Reserve of Flying Officers) in Durban. He flew the Harvard almost every weekend. One story I recall was his "buzzing" the old folk playing bowls at the local club near where we live in Montclair. Several of them complained to my mother. She kept a straight face and fortunately for Bill, they failed to note his identification number on the fuselage. Another story involved a low level "buzzing" of my Uncle Gwynn, who farmed near Donnybrook in the Natal Midlands. Apparently Bill came in so low he was forced to fly out through an avenue of wattle trees! I was able to find a reference in the fight logbook showing him doing a solo cross country navigation exercises on 4th November 1952 to Donnybrook and Dundee and again on 18th April 1953, to Donnybrook and Harding. He carried on as an SRFO until end of October 1953. I believe the SRFO might well have been disbanded at this time. Perhaps family commitments influenced his decision to stop flying. His eldest son John was born on 6th September 1950 and David was born on 2nd April 1954.
In about 1956 he left the law firm and joined the Old Mutual Life Insurance Company. His legal qualifications were highly sought after and he advanced quite rapidly with the company. He stayed with the company until his untimely illness and death in 1960.
Appendix 1
Main Aircraft Types flown in by Bill Wills
Aircraft Type

Description

Hour

Westland Wapiti





British Aircraft introduced in 1928. 2 seater single engine, bi-plane. Built under licence in South Africa. Used as a training aircraft. The Wapiti had a maximum speed of 129 mph, a range of 530 miles and was armed with a Lewis gun in the rear cockpit, a Vickers gun firing forward and up to 580 pounds of bombs.

4

Hawker Hind





Introduced in 1936. 2 seater, single engine, bi-plane. Used as a training aircraft.

4

Junker JU 86









Entered service with SAAF 1939 having been converted from Civil aircraft. Powered by 2 Pratt and Whitney 600 hp engines it had a top speed of 200 mph.

167


De Havellind 82A Tiger Moth.




Entered service in 1932. Single engine bi-plane with 130 horse power engine. Top speed was a modest 109 MPH. It was the primary trainer used throughout the Commonwealth during World War 2. There are many surviving aircraft still flying. 120 were sent to South Africa as trainers.

72

Hawker Hart and Variants





The Hawker Hart entered service with RAF in 1930. During the inter war years it was much faster than contemporary fighters, an astonishing achievement considering it was a light-bomber, and had high manoeuvrability, making the Hart one of the most effective biplane bombers ever produced for the Royal Air Force. It was armed with a single forward .303 cal. Vickers machine gun and one rear .303 inch Lewis light machine-gun. The Hart also had a capacity to carry 520 lb (235 kg) of bombs. The Hart had a single 525 hp Rolls Royce Kestrel IB 12-cylinder V-type engine. It had a top speed of 184 mph (296 km/h) and a range of over 400 miles (640 km). Several variants were produced. The Hind and the Audax both saw service with SAAF.

136

Airspeed Oxford





The Airspeed Oxford was designed specifically as a training aircraft. With a normal crew of three the seating could be changed to suit the training role. The cockpit had dual controls and two seats for a pilot and either a navigator or second pilot. When used for bombing training, the second set of controls was removed and the space was used for a prone bomb-aimer. When used as a navigation trainer the second seat was pushed back to line up with the chart table. Aft of the pilots' area was a wireless operator station

The aircraft was powered by 2× Cheethah Radial Engines developing 355 hp giving it a top speed of 185 mph. It had a Vickers .303 machine gun mounted on the fuselage and carried a 250 lb bomb.

25

Bristol Blenheim V





The Bristol Blenheim V was one of the later versions of this famous aircraft. The Bristol Blenheim was already outclassed at the very beginning of WWII. By the time the Blenheim Mk.V entered service in mid 1942, it carried 1000lb bomb load with a top speed of 160 mph, but it was hopelessly underpowered compared to its adversaries in the Mediterranean and Far East theatres. Even so, 940 Blenheim V's were built and saw front-line service with 10 Squadrons. Its service record and high attrition reflected its outdated design and poor performance. It was obsolete by 1944, but continued in active service.

19

Martin Baltimore V





The Martin Baltimore V was a light attack bomber supplied to the RAF under the Lend Lease. It was powered by 2 x Wright Cyclone radial piston engines generating 1,660hp each. It carried 2000 lb bomb load with a top speed of 305 mph.

346
Page 22
Appendix 2
Selected Pages from the Flying Log
Date of Logbook

(click on the Date to view the Log)

Comments

1st Tour of Duty. Air gunner SAAF. Shot down 14th July 1941.

Qualified as a Pilot

End of 2nd Tour with RAF Coastal Command. (MACAF)

Beginning 3rd Tour of Duty with SAAF No 15 Bomber Squadron.













Beginning Night raids. Entries in red ink.



















Final summary for 3rd tour of duty with SAAF No 15 squadron